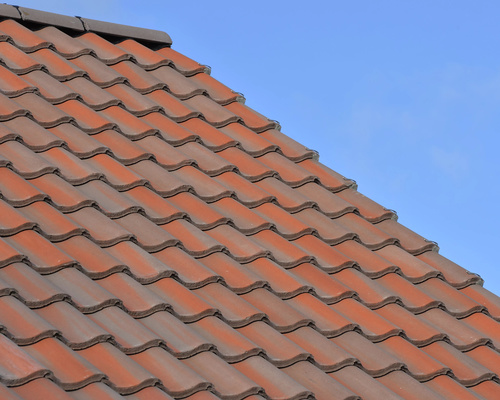 Best service
TileRoofing
The sheer variety of tiles makes them one of the most versatile choices for a roofing material. There's a wide range of shape, colours and styles available to choose from. There's a style appropriate for most homes and areas.
Aesthetics isn't the only reason tiled roofs are popular. They're also extremely durable. With a span of around 100 years, they're very long-lasting and don't require much maintenance; they're not susceptible to rot or insects.
If you're considering a tiled roof, then you'll need take the state of your current roof into account. Tiles are a heavy material and your roof will need proper infrastructure. If you're re-roofing a tiled roof then it probably already has sufficient support. Otherwise, support beams will need to be installed to take the weight of the tiles.
This will add expense to the installation of a roof and the materials can be on the pricey side, but the initial outlay can be worth it when the lifespan is taken into account.
We use the top suppliers of concrete and clay roof tiles, such as Marley and Redland. These tiles are of the best quality.
We can also handle any work your tiled roof may require, such as the replacement of missing tiles or any bigger projects you have. Call us today if you'd like to enquire about a free, no-obligation quote.