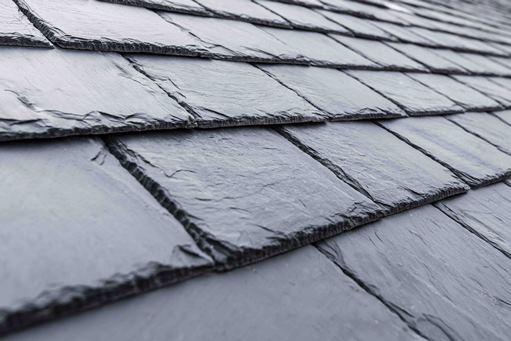 Best service
Slate Roofing
Often the choice to fit slates onto your property can be dictated as a requirement if you live in a Conservation area, where the character of your property and the surroundings must be maintained to an acceptable level. This will vary from Council to Council.
Whilst slating your roof is more expensive than tiling your roof, some people make the choice for slates themselves, as their own personal preference.
We recommend fitting new Cupa H3 slates. These slates are imported to the UK from the slate quarries in the North West of Spain. Spanish slates are exported to more than 30 countries around the world. These slates can be produced specifically for Scotland, where the general preference is for a thicker and more rugged slate, to give the appearance of the slates which were once quarried here in Scotland. These slates have full European certification.
We will be happy to provide you with some sample slates to help you with your decision, or we can direct you to properties which we have re-slated nearby.